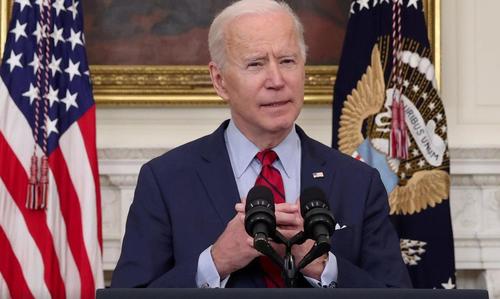 After 62 minutes, having answered questions from 10 different outlets (some disgustingly ingratiating, some rather more pointed), President Biden is done.
"I got elected to solve problems," Biden said at the beginning.
Key Takeaways include:
Biden said his "expectation" is that he will run again in 2024, with Kamala Harris as his expected running mate. He demurred on whether he thinks Donald Trump will be his opponent, saying he's not even sure if there'll be a Republican Party.
He signaled that he's open to curtailing or getting rid of the Senate filibuster if the chamber remains deadlocked on key issues. This raises the prospect of an all-out brawl over Senate rules. He also teased an announcement next week on what his next spending package will be, but didn't get into specifics.
Immigration and gun control are priorities on the presidential agenda after economy
He said China wouldn't overtake the U.S. in clout under his watch. He sees "stiff competition" but does not want unnecessary confrontation. He said the U.S. needs to do more to invest in technology and medical breakthroughs to keep pace with China. He said President Xi Jinping "doesn't have a democratic, with a small d, bone in his body."
He doubled his vaccination goal, saying he predicts they'll administer 200 million shots under his presidency by the end of his first 100 days. He is already on this pace.
Border immigration dominated the press conference. He said he is speaking with Mexico's president about whether the country will accept more families who try and cross into the U.S. He also said he would not block unaccompanied children from coming, but may ship them back home to their parents.
He warned of a response to missile tests by North Korea, pledged to rebuild alliances.
Admitted it's unlikely that U.S. troops will fully leave Afghanistan before May 1 but that he doesn't think they'll still be there by 2022.
There was a fair selection 'gaffes' and trail-offs, and "you know, the things"…
Biden's brain sputters out as he tries talking about the filibuster pic.twitter.com/qYmB2daNdk

— Tom Elliott (@tomselliott) March 25, 2021
Biden: "I don't know" when I'll allow reporters to access migrant detainment facilities; says it will be after he's able to "implement" an overhaul of said facilities pic.twitter.com/5Ndvngv1xv

— Tom Elliott (@tomselliott) March 25, 2021
And just straight uip lies…
Biden suggests immigrants flooding the border are being forced into it: They "don't want to leave" their home countries pic.twitter.com/oSqRTV1QUK

— Tom Elliott (@tomselliott) March 25, 2021
Biden falsely claims teachers and police officers pay higher tax rates than billionaires pic.twitter.com/qD6et1n8gg

— Tom Elliott (@tomselliott) March 25, 2021
Former President Trump is set to appear on Laura Ingraham's Fox News show tonight at 10pm, per a tweet from NYT reporter Michael Grynbaum.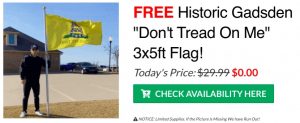 After waiting longer than any president in more than 100 years, Joe Biden will finally take the podium in the White House press room today (his 64th day in office).
You will find more infographics at Statista
Just a few dozen journalists from news outlets selected by the White House Correspondents' Association will be on hand in the East Room, because of restrictions related to the pandemic.
Some of the issues that we hope 'reporters' will address are as follows:
American Rescue Act passed (full of pork for non-COVID malarkey)
Infrastructure Deal (how big? what's in it? and what is this "human infrastructure" plan?)
Taxes (raising the corporate tax rate and forcing the "rich" to pay their "fair share")
Two mass shootings (must be white supremacists, oh wait one's a muslim and the other was a mentally ill sex addict; and time for gun control…)
Anti-Asian-American violence epidemic (must be white supremacists, oh wait, FBI says it's mostly blacks? … and why doesn't Biden have more Asian Americans in his cabinet?)
Immigration crisis (no crisis, Trump's fault, oh wait they were driven by Dem policy promises)
Vaccination process going well (except Fauci is still fearmongering that there's worse to come if we dare to lift our masks… and what about Florida? and what about teachers?)
China (that didn't go well, following orders?)
Russia (Well Putin's a "killer" so that doesn't count… oh and they're spreading anti-vaxx disinfo)
North Korea (meh…what's a couple of ballistic missiles)
Iran… Syria… Afghanistan… Ukraine… (the list goes on)
White House press secretary Jen Psaki said Tuesday that Mr. Biden is "thinking about what he wants to say, what he wants to convey, where he can provide updates and looking forward to the opportunity to engage with a free press."
But when Fox News' Peter Doocy asked the president how he was preparing for the press conference, he replied "what press conference?"
Fox News' @pdoocy: "Somebody shouted out to Biden 'how are you getting ready for your press conference' and he said: 'what press conference?'"
pic.twitter.com/R9A7IrfnqG

— Daily Caller (@DailyCaller) March 25, 2021
While this was played down as a comedic response, video suggests he was at least confused to start…
🇺🇸Опять Байден, опять фэйл. Теперь он забыл маску в папке для документов. Глядя на состояние американского президента, журналисты задали логичный вопрос: готов ли он к большой пресс-конференции, которая запланировала как раз на сегодня.

Байден ответил: 'Какая пресс-конференция?' pic.twitter.com/EogfarW4W3

— ★𝒌𝖗𝖔𝖙𝖗𝖚𝒔★ (@krotrus) March 25, 2021
Given that Biden's handlers have desperately kept him away from reporters for two months, it will be interesting to see what on earth he comes out with when he can't be pulled away from the cameras.
…the question is, will Biden be "circling back" with anyone?
Watch the press conference live here starting at 1315ET:
Via Zero Hedge