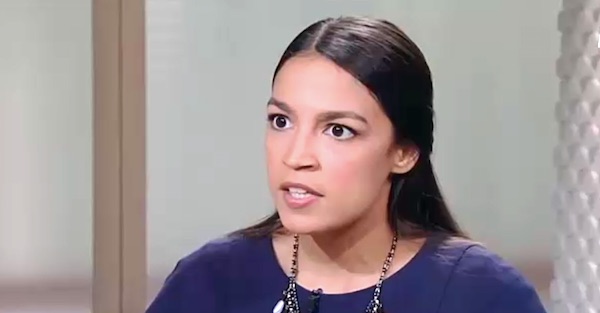 Clips of a leaked CNN interview published by Project Veritas show Democratic New York Rep. Alexandria Ocasio-Cortez saying she thought she was going to be raped at the Capitol Riot.
In the video clip published by Project Veritas Tuesday, Ocasio-Cortez told CNN's Dana Bash that she is a survivor of sexual assault, noting that she has not "told many people that." Project Veritas' source believed CNN would air the interview in August, spokesman Mario Balaban told the Daily Caller News Foundation.
The New York Democrat previously announced in February to her nine million Instagram followers that she is a survivor of sexual assault, arguing that those who say it is time to move on from the Capitol Riot are "using the same tactics of every other abuser who just tells you to move on."
"For a lot of [sexual assault] survivors across the country, the decision to come forward oftentimes does not feel like a conscious one," Ocasio-Cortez told Bash, according to the video. "That impact was doubled that day because of the misogyny and the racism that was so deeply rooted and animated — that attack on the Capitol, you know, white supremacy and patriarchy are very linked in a lot of ways. There's a lot of sexualizing of that violence."
She continued: "And I didn't think that I was just going to be killed. I thought other things were going to happen to me as well.
"It sounds like what you're didn't only think that you were going to die, you thought you were going to be raped," Bash said in the interview.
"Yeah," Ocasio-Cortez responded. She did not respond to requests for comment from the Daily Caller News Foundation.
A CNN source said the leaked clips are not from an unaired documentary but rather from a piece still being edited slated to air on television. The source characterized the Project Veritas video as an "annoyance but a non-scandal."
"This is journalism," Balaban said when pressed about why Project Veritas would publish a leaked CNN interview early. "When people leak information the public deserves to know, Project Veritas will publish it."
The bigger question, according to Balaban, is why someone in CNN felt compelled to leak the footage early.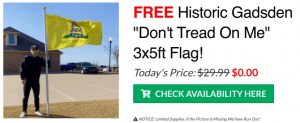 "Clearly they thought it looked like a puff piece," he said. "CNN was clearly framing a certain way. Someone obviously felt compelled to let Project Veritas break the story so the public could know what the story really is."
Project Veritas Founder James O'Keefe said in a video message that YouTube had removed the leaked CNN video Tuesday, saying it "contains content from Turner CNN, who has blocked it on copyright grounds." YouTube did not immediately respond to a request for comment from the DCNF.
WATCH:
"This is just another example of collusion between big media and big tech," O'Keefe said. "They would never do this if CNN was publishing stuff from within Project Veritas. There would be no copy right issues. We are publishing things we think the public has a right to know, about a member of Congress, talking to Dana Bash. We made it our own, we didn't publish the whole thing, we only published minutes of it, we have a duty to do that."
Project Veritas is currently suing CNN for defamation, alleging that CNN news anchor Ana Cabrera defamed Project Veritas in February by suggesting that Project Veritas's Twitter account was suspended for "promoting misinformation."
Via the Daily Caller News Foundation