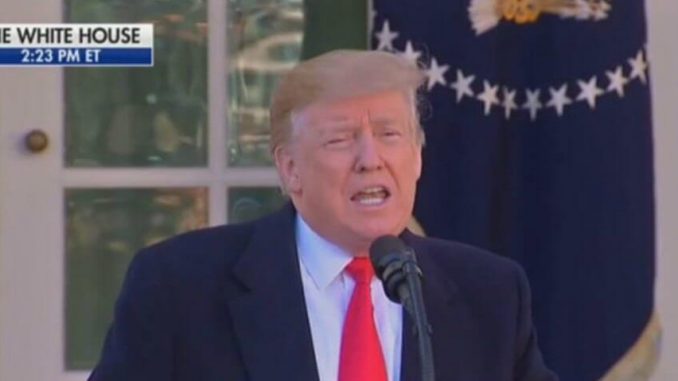 While the mainstream media and top Democrats around the country continue to attack President Donald Trump in attempts to stop or discourage him from continuing any legal actions to challenge the results of the 2020 election, his lawyers and congressional allies are still putting in the work around the country to get answers.
According to The Blaze, a pair of Republican state senators in Michigan — one of the states Trump was expected to win in, again — decided to take action and use their powerful public platform to help ensure that the vote count in their state is accurate.
State senators Lana Theis and Tom Barrett penned a letter to the Michigan Board of Canvassers and Michigan Secretary of State Jocelyn Benson, demanding that the election results in the state be fully audited before the votes are certified. According to the media, former Vice President Joe Biden won the "Rust Belt" state by less than three percent of the vote.
"Every citizen deserves to have faith in the integrity of the election process and its outcome," the state senators wrote. "It is our responsibility, as elected public servants, to assure the people of Michigan of the process's integrity through complete transparency and the faithful investigation of any allegations of wrongdoing, fraud, or abuse."
The two senators held back nothing in their powerful letter. They pointed out a number of irregularities that they believe occurred during the 2020 election, including "counting ineligible ballots; counting late ballots after illicitly pre-dating them; illegal ballot duplication; barring Republican poll challengers from observing the transposition and certification of certain absentee ballots" and additional irregularities.
Theis and Barrett demanded that such issues be investigated in order to provide Michigan voters with full transparency and to ensure election integrity in their state.
"Now, we must take every possible step to ensure that all Michiganders, and all Americans, have confidence that the State of Michigan conducted this election with integrity and accuracy. That can best be accomplished by a thorough audit and a verification that our election law and processes were correctly administered. Any fraudulently processed votes and unfair obstacles placed in front of legal poll challengers and watchers disenfranchise voters of every citizen of Michigan, regardless of their political affiliation," they wrote.
As expected, the two state senators have already faced pushback on their demands, with Democrats and election officials insisting that the Michigan vote on election day went off without a hitch.
Hopefully, with diligence and persistence from state and federal lawmakers, along with Trump's army of crackshot election lawyers, any instances of fraud or otherwise shady practices surrounding the 2020 election will eventually be exposed.
Even in the worst-case scenario, where Trump doesn't have enough votes to win the election, these efforts are still critically important to ensure that Republican candidates have a fair shake on future tickets.