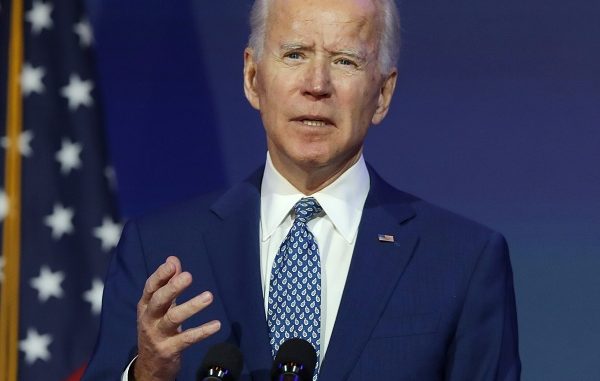 Joe Biden's transition team is threatening to use legal action or "other options" if the General Services Administration refuses to "promptly ascertain Joe Biden and Kamala Harris as president-elect and vice president-elect," according to a team official.
"There are a number of options on the table; legal action is certainly a possibility, but there are other options as well that we're considering," a transition official told reporters during a conference call Monday night when asked about pushing for cooperation through the courts, reports ABC News.
The election results remain under contention, with President Donald Trump insisting that fraud was involved and that Biden has not yet legally won the race. GSA Administrator Emily Murphy, a 2017 Trump appointee, has not made a determination about who won, and the GSA is not yet allowing Bidens' team to access resources needed for the transition process.
The resources include access to $6.3 million appropriated by Congress to support the transition. The GSAs refusal also blocks the Biden team from classified information for incoming national security officials, security clearances and background investigations for possible nominees or officials, and office space and equipment.
In addition, with the GSA refusing to acknowledge Biden as the winner, the team is not able to hold State Department-facilitated calls with foreign leaders who are already starting to contact the former vice president, the team claims.
The Office of the Director for National Intelligence confirmed in a statement to ABC News that it has not yet made contact with Biden's team because the GSA has not ascertained him the race's winner.
"ODNI follows the statutory direction provided in the Presidential Transition Act, which requires ascertainment of the candidate by the administrator of GSA prior to supporting a potential presidential transition," a spokesman said in the statement. "ODNI would not have contact with any transition team until notified by the GSA Administrator."
Via Newsmax