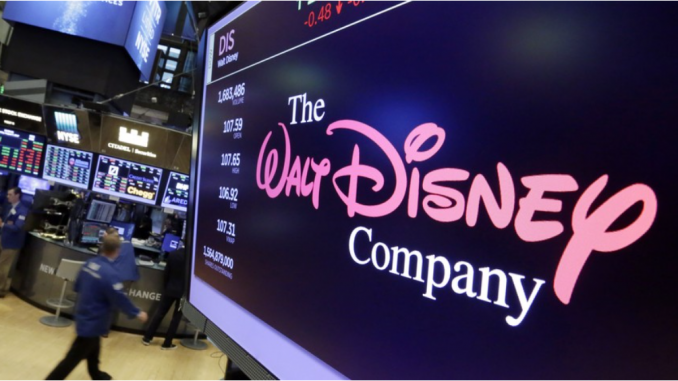 The Bibbidi Bobbidi Boutiques at Disneyland and Walt Disney World will re-open on August 25 after being closed due to the pandemic. This is good news for young children who want a makeover in the dress-up salon to transform into a princess or a knight. There is a catch, though. Disney has not learned the lesson yet that not all of its customers wish to live in a world of gender neutrality in every aspect of their lives, especially in the lives of their young and impressionable children.
Fairy Godmothers in Training provide little girls and boys between the ages of 3 and 12 with makeovers that allow them a chance to pretend to be a princess or a knight – for an extra fee, of course. For $19.95 a boy receives The Knight Package which includes hairstyling with gel and a mighty sword and shield, according to the website. That is the cheapest package available. Little girls can participate in princess packages ranging in price from $99.95 to a whopping $229.95. Hairstyling, princess gowns, makeup, and accessories are included in varying degrees, depending on how much money a parent forks over.
In today's gender-neutral world at Disney, the Fairy Godmothers in Training will be called Fairy Godmother's Apprentices. Why? It's all about the employees and not at all about the children.
The Bibbidi Bobbidi Boutique at Disney Parks have been a long time tradition for families to bring their children to get dressed & styled as their favorite Disney characters. But there will be a slight change coming to the famous Boutique.

Disney will continue their efforts at being more inclusive with all guests & cast members by renaming the Boutique cast members to 'Fairy God Mother's Apprentices' rather than 'Fairy Godmothers in training'. This way cast members that might not identify as female can still be part of the process to dress up & style the children without having to refer to themselves as a female Disney character.
Disney is in the business of entertainment, specifically fantasy entertainment in their theme parks. It is all about make believe and pretend. Fairy godmothers are women, though I'm not a biologist, I am certain of that fact, having been a little girl once myself. They have magic wands and grant wishes. Little girls love the princess fantasy and Disney princesses in movies and merchandise provide the company with billions of dollars in revenue. So why mess with success? Because a very small minority of employees have gender identity issues? It's just wrong. The miniscule minority is running the show at Disney and the top officials are too cowardly to speak up for their customers. Disney puts its employees before its paying customers, without whom they would not be in business.
The announcement didn't go over very well with Disney fans.
This is a mental illness…the magic is gone

— DisneyDreaming (@GoldenOakDreams) July 20, 2022
This isn't the first change Disney has made recently that has set off some fans. It seems that a major corporate goal is to provide a gender-free world to children. I guess it is no longer acceptable to just enjoy being a little girl or boy.
Last summer, Disney scrubbed the use of "ladies and gentlemen, boys and girls" from its theme parks, and changed its once-strict dress-code policy. Theme park employees now can show up to work with visible tattoos in whatever gender costume they wish.

This past weekend, the company quietly omitted a time-honored speech from its co-founder Walt Disney at Disneyland's 67th anniversary bash, leaving some to guess it was because of his alleged racist and anti-Semitic views.

Elsewhere, Disney has removed a shrunken head dealer character named "Trader Sam" from Jungle Cruise and gotten rid of the "Take a wench for a bride" scene from the "Pirates of the Caribbean" ride. The scene depicted crying women tied together with ropes.
There is also the kerfuffle caused when Disney decided to weigh in on the Florida's parental rights bill, causing a battle with Governor DeSantis. Disney stock has dropped 41% over the past year. Disney CEO Bob Chapek has signed a contract to remain in his position for the next three years, so corporate officers must be pleased with the direction he is taking Disney. Too bad they are putting politics above just letting kids be kids in their parks. Little kids don't care about words like in-training or apprentice. That's just signaling from adults who should know better.
Via          Newsmax
The Death of Black Coffee:
Latest studies have found that 1 tiny tweak to your morning coffee puts your body into fat-burn ing mode for the rest of the day.
This coffee trick takes less than 10 seconds…
Yet, it instantly ignites your metabolism and boosts your health, energy and well-being at the same time!
Here's to an amazing start to your day 🙂
====> Try This 10 Sec Fat-Burning Coffee Trick!