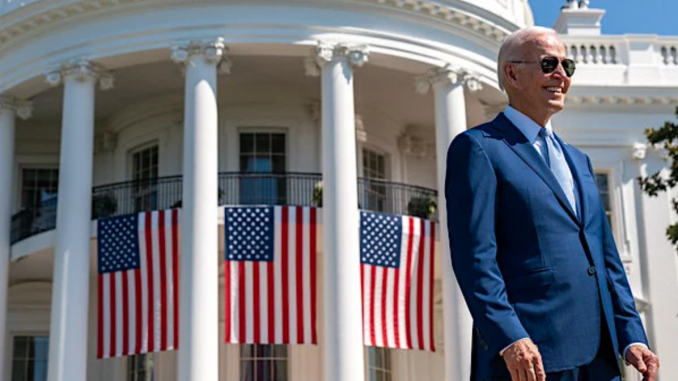 A former aide to Trump adviser Peter Navarro has taken a "deep dive" into the laptop abandoned by Hunter Biden, finding at least 459 illegal acts, including seven felonies by Joe Biden, after reading "every single email, every single text message."
Garrett Ziegler, in a webinar Thursday hosted by the non-partisan group Committee on the Present Danger: China, said the Biden family, including the president of the United States, is not merely compromised by money it has received through business deals with members of China's Communist Party intelligence services. The evidence shows the Bidens are under the control of America's No. 1 enemy, he said.
Ziegler has compiled the evidence – including a 644-page report he says is analogous to the Mueller special counsel report – on a website called Marco Polo.
He explained that his investigation began when he realized there was something missing in the conversation about the laptop, "the actual statutes violated" by the Biden family.
"This is not just a historical deep dive for the record books," he said. "It's happening right now."
He noted that Hunter Biden still has a 10% stake in the Chinese private equity fund BHR Partners – the billion-dollar deal that was struck when he accompanied his then-vice president father to Beijing on Air Force Two.
The Biden family, Ziegler said, is "feasting on the spoils of the Belt and Road Initiative" around the world, the Chinese Communist Party's chief strategy for global dominance.
The webinar is moderated by Frank Gaffney, executive chairman of the Center for Security Policy and vice-chairman for the Committee on the Present Danger: China. He's joined by Brian Kennedy, the latter group's chairman and former president of the Claremont Institute.
Gaffney asked Ziegler if there is any question that the evidence shows not only that the influence operation, dealing with the likes of Chinese intelligence operatives, is ongoing but that it implicates Joe Biden.
"There's absolutely no question about that," he replied.
"One of the motivations for writing this dossier was the Mueller report," said Ziegler. "Because the very same things they accuse President Trump of doing, of being compromised, of having a back door, a secret server with Alpha Bank, talking with the Russians – the very same thing that they accused him of, we have documented evidence through emails, text messages and other forms of digital media, that we can prove Joe Biden was involved."
Ziegler said the research has included contacting figures named on the laptop for confirmation and getting a look at some of the Suspicious Activity Reports filed with the Treasury Department concerning the Biden family business. One, he says, mentions Joe Biden.
Via Wnd