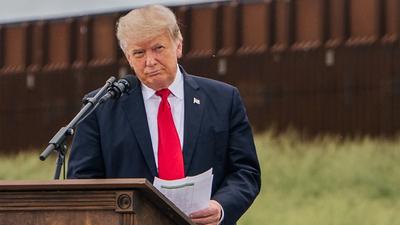 Jim Acosta just can't quit Donald Trump, as the CNN's post-election ratings continue to spiral into oblivion.
While on a Wednesday visit to the southern US border with Gov. Greg Abbott (R), Acosta shouted "Will you apologize about Jan. 6?" to the former president, after Trump concluded a speech near a section of border wall.
"No!" shot back several people in the crowd, which began booing at the former White House correspondent who's now a weekend anchor, according to The Hill.
Acosta took to Twitter to complain:
At border event with Trump and Abbott I asked Trump if he's going to apologize for January 6. He did not respond. Crowd of mostly GOP members and staff booed.

— Jim Acosta (@Acosta) June 30, 2021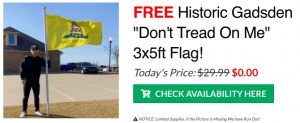 .@Acosta gets booed by GOP congressional members after shouting to Trump if he will apologize for January 6th at the conclusion of his speech by the border wall. pic.twitter.com/eJtVIc8gIs

— Julio Rosas (@Julio_Rosas11) June 30, 2021
Trump was in Texas to decry the 'sick' state of America, saying: "We have a sick country in many ways. It's sick in elections, and it's sick in the border. And if you don't have good elections, and if you don't have a strong border, you don't have a country."
Present at the event were members of the Republican Study Committee, including Chairman Jim Banks, who said in a statement: "President Trump spent four years fixing the border. But the Biden administration broke it again, and we are now experiencing the worst border crisis in our history."
Acosta regularly sparred with the former president and members of his press staff during his four years in the White House. Over the weekend, Rep. 

Mo Brooks

 (R-Ala.) a hardcore Trump supporter, refused an interview with Acosta, saying he did not trust the newsman to report on him fair or accurately. -The Hill
"I do not do interviews with CNN because I do not trust CNN to be honorable or truthful," Brooks told Acosta. "You guys will lie through your teeth any chance you get."
Via Zero Hedge