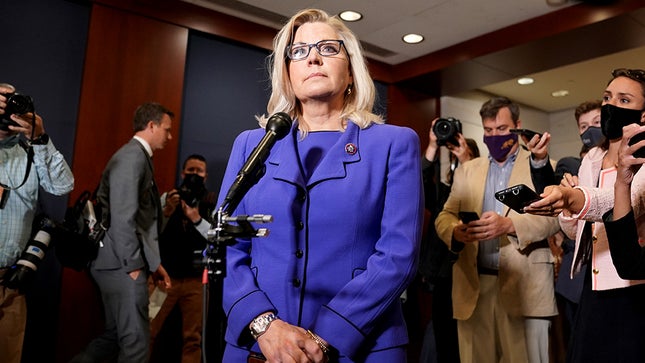 Rep. Liz Cheney (R-Wyo.) said on Sunday that "the majority of the Republican Party is not where I am" days after House GOP lawmakers voted to remove her from her leadership post for challenging former President Trump's unproven claims of election fraud.
"I know that there are many members who have expressed concern about their own security. And I think that's an important point to think about as well, that we now live in a country where members' votes are affected because they're worried about their security, they're worried about threats on their lives," Cheney said on ABC's "This Week."
She told host Jon Karl, "It's my responsibility as an elected official, it's my responsibility as a leader, to lead and to tell the truth."
Cheney was removed from her post as House Republican Conference chairwoman on Wednesday after the caucus became increasingly angered with her anti-Trump stance.
Republicans later voted to replace Cheney with Rep. Elise Stefanik (R-N.Y.).
Since her ouster, Cheney has emerged as a leading figure in the anti-Trump wing of the Republican Party, joining the likes of Rep. Adam Kinzinger (R-Ill.).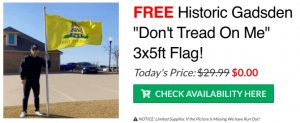 Minutes after being voted out of House GOP leadership, Cheney told reporters she will "do everything I can to ensure that the former president never again gets anywhere near the Oval Office."
Cheney during the ABC interview dodged a series of questions on whether she plans to launch a presidential bid of her own, telling Karl she is "focused on my reelection in Wyoming."
"I think it's really important that we as Republicans be in a position where we can present to our voters, to my voters in Wyoming and to our voters across the country, a set of issues and policies that reflect conservative principles but also hope and opportunity and inspiration," she added.
Cheney did, however, reveal that her father, former Vice President Dick Cheney, who served under former President George W. Bush, would like to see her run for president, but she admitted he is "not objective."
"Would your father like to see you run?" Karl asked.
"Well, yeah, but he's my dad, so he's not objective," Cheney responded.
Via The Hill