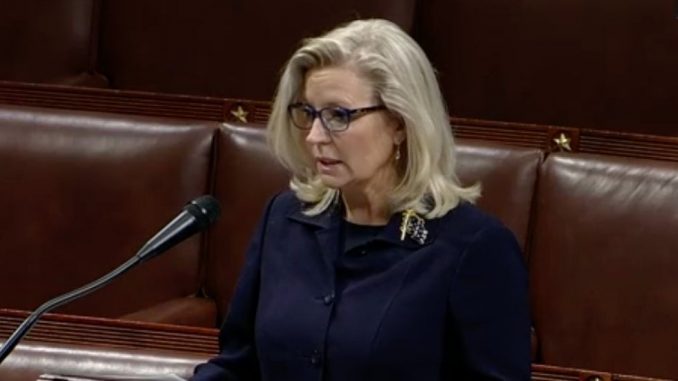 Rep. Liz Cheney (R-Wyo.) warned in a fiery floor speech on the eve of her expected ouster from House GOP leadership that the decision by many in her party to enable former President Trump's falsehoods about his election loss risked undermining American democracy.
Cheney, who currently serves as chair of the House Republican Conference, made clear in her Tuesday night floor speech that she isn't backing down against the former president, despite the expected cost to her political ambitions in the House.
"Every one of us who has sworn the oath must act to prevent the unraveling of our democracy. This is not about policy. This is not about partisanship. This is about our duty as Americans," Cheney said.
"Remaining silent and ignoring the lie emboldens the liar," Cheney continued. "I will not participate in that. I will not sit back and watch in silence while others lead our party down a path that abandons the rule of law, and joins the former president's crusade to undermine our democracy."
Cheney warned that the U.S. faces an unprecedented threat to its democratic process with Trump continuing to claim that President Biden was not legitimately elected.
She further warned that Trump's actions threatened more violence like the Jan. 6 insurrection, when a mob of Trump supporters broke into the Capitol to try to stop Congress from certifying Biden's Electoral College win.
"Today, we face a threat America has never seen before. A former president who provoked a violent attack on this Capitol in an effort to steal the election has resumed his aggressive effort to convince Americans that the election was stolen from him," Cheney said. "He risks inciting further violence."
House Republicans are expected to meet behind closed doors on Wednesday morning and vote to remove Cheney from her role as the GOP conference chair, the third-ranking position in their leadership.
Republicans are coalescing behind Rep. Elise Stefanik (R-N.Y.) to replace Cheney, despite the New York Republican's moderate voting record for much of her tenure in the House.
Stefanik became a top Trump defender during his first impeachment proceedings in 2019 and has promoted his false claims of election fraud.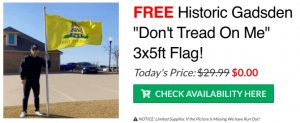 Many Republicans, including Minority Leader Kevin McCarthy (R-Calif.) and Minority Whip Steve Scalise (R-La.), have grown frustrated with Cheney continuing to publicly push back on Trump's false election claims after she was one of the 10 Republicans who voted to impeach the former president for inciting the Jan. 6 riot.
McCarthy wrote in a letter to Republicans this week ahead of Wednesday's vote that "each day spent relitigating the past is one day less we have to seize the future."
"All members are elected to represent their constituents as they see fit," McCarthy wrote. "But our leadership team cannot afford to be distracted from the important work we were elected to do and the shared goals we hope to achieve. The stakes are too high to come up short. I trust you agree."
Moments before Cheney rose to speak on Tuesday night, a group of House Republicans were delivering a series of speeches about "cancel culture," lamenting what they see as an attack on the constitutional freedom of speech.
"My fellow Americans, we're all in this together. We're in this together. We can't cancel each other. We can't move people out the public square because we find their ideas even vile or distasteful. I may not like what you have to say. We may disagree on votes on this very floor. But the one thing I will always respect, the one thing I will always defend, is your ability to say and your ability to vote that way," said Rep. Byron Donalds (R-Fla.).
Rep. Ken Buck (R-Colo.) then yielded time to Cheney.
"I know the topic is cancel culture. I have some thoughts about that," Cheney said as she began her speech. "But tonight, I rise to discuss freedom and our constitutional duty to protect it."
Via The Hill