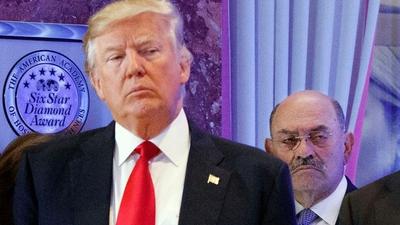 A Manhattan grand jury has filed the anticipated indictments against Trump Org and longtime CFO, Alan Weisselberg, who will reportedly turn himself in tomorrow, according to the Washington Post. The indictments containing the specific charges will be unsealed on Thursday afternoon, however people familiar with the case say the charges are related to allegations of unpaid taxes on benefits enjoyed by Trump Organization executives.
Not exactly money laundering for Russian mobsters, as the Rachel Maddows of the world have been hinting at for over four years.
NEW: A Manhattan grand jury has filed indictments against President Trump's company and its longtime CFO, Allen Weisselberg.
Weisselberg will turn himself in tomorrow. Trump Org will also be arraigned in court, represented by a lawyer.https://t.co/CRl0kkHvqv

— David Fahrenthold (@Fahrenthold) June 30, 2021
According to the Post, dual investigations appear to have been set in motion by former Trump attorney Michael Cohen, who turned on the former President in 2018 after pleading guilty to making hush-money payments to two women who claimed to have had sex with Trump over a decade before the 2016 US election.
Vance's office opened an investigation in 2018, responding to Cohen's charges that Trump had directed the illegal payoffs. But Vance's probe broadened beyond those allegations to encompass years of business transactions. Vance examined tax breaks Trump got on an estate in suburban New York, loans Trump took out on his Chicago tower, and statements Trump made to New York tax authorities about the value of his Manhattan towers, according to previous court filings.

The investigation became bogged down for much of Trump's term, however, because of a long legal fight over his tax returns. Vance had sought them from Trump's accountants in 2019, but Trump sued to stop him, saying that — as president — he was immune from investigation by any state-level prosecutor. -WaPo
And of course, timing is everything – as the lawsuit, which we suspect could have been filed months, or even years ago, will now play out right as Trump gears up to support Republicans through the 2022 midterms.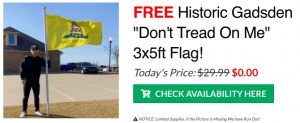 The Trump Organization and its CFO, Allen Weisselberg, is expected to be charged on Thursday with tax-related crimes, according to the Wall Street Journal, citing people familiar with the matter. Trump himself is not expected to be charged, as we noted earlier this week.
The action by the Manhattan district attorney's office would mark the first criminal charges against the former US president's company since prosecutors began investigating three years ago. Weisselberg reportedly refused prosecutors' attempts to get him to cooperate against Trump, according to the report.
The defendants are expected to appear in court Thursday afternoon.
The Trump Organization and Mr. Weisselberg are expected to face charges related to allegedly evading taxes on fringe benefits, the people said. For months, the Manhattan district attorney's office and New York state attorney general's office have been investigating whether Mr. Weisselberg and other employees illegally avoided paying taxes on perks—such as cars, apartments and private-school tuition—that they received from the Trump Organization. -WSJ
According to the report, if prosecutors can show the Trump Organization and its executives systematically avoided paying taxes, more serious charges could follow.
Trump has denied wrongdoing and insists that the case – led by Democrats – is politically motivated, and that the case covers "things that are standard practice throughout the U.S. business community, and in no way a crime."
Via Zero Hedge