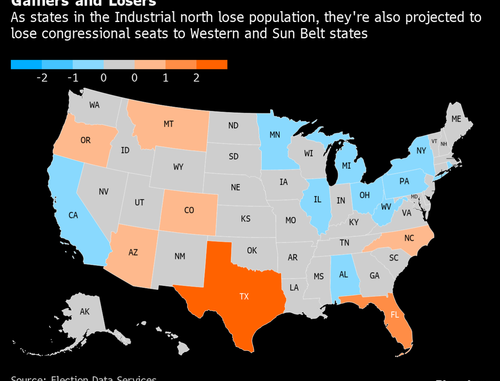 The first set of results from the 2020 census are in, and reveal that the red state of Texas is set to gain two House seats, while California and New York will each lose one. This will bring the red state of Texas to a total of 38 seats and 40 electoral college votes – the 2nd highest behind California.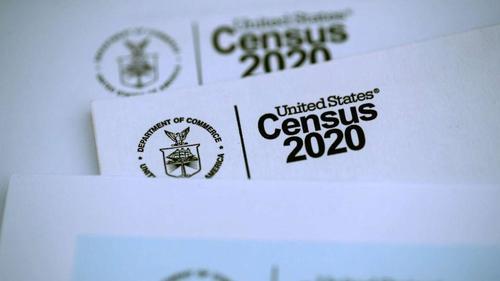 Also gaining seats are Colorado, Florida, Montana, Oregon and North Carolina, while states losing House seats also include Illinois, Michigan, Ohio, Pennsylvania and West Virginia.
The states which gained seats are largely those won by former President Donald Trump in 2020, while states which Biden won during the election are "losers" according to Bloomberg.
And because the Electoral College factors in House representation, those states will lose influence in the 2024 presidential vote.

There is one bright spot for Democrats, as demographic changes also mean that Republican strongholds such as Texas are becoming more Democratic, putting the party closer to its long-term goal of someday moving the Lone Star state out of the Republican column.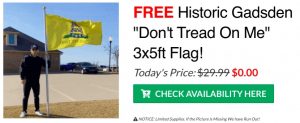 According to the Census Bureau, the US population grew by 7.4% over the past decade to a total of 331,449,281 people.
The constitutionally mandated count of all people living in the US was delayed due to the Trump administration's unsuccessful efforts to remove undocumented immigrants from the count, which would have likely increased the number of GOP-held districts in the next Congress.
The Census Bureau announced the first installment of figures during a 3PM Monday press conference. More detailed data on demographics will be released Aug. 16. It will show the growth in various population centers which will guide states in redrawing congressional district maps.
Via Zero Hedge