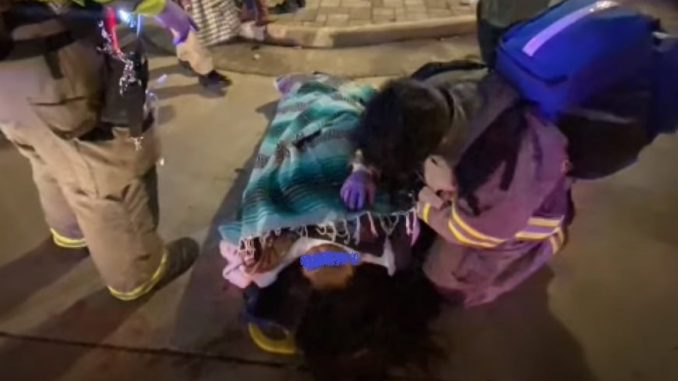 A sixth victim died on Tuesday following the horrific attack by an anti-Trump Black Lives Matter supporter at the annual Waukesha Christmas Parade.
Witnesses said on Tuesday that as the vehicle barrelled through the parade it picked up speed.
** 18 Children were injured and sent to hospitals in the demonic attack.
** 62 individuals were injured in total
** 6 have died including a child on Tuesday
8-year-old Jackson Sparks died in the hospital on Tuesday after the BLM driver's assault on the Waukesha Parade.
The Denver Channel reported:
Jackson Sparks, 8, passed away Tuesday, according to a post from Life Point Church on Facebook as well as an update shared on a GoFundMe fundraiser.

"This afternoon, our dear Jackson has sadly succumbed to his injuries and passed away," the update reads.

Jackson's brother, Tucker Sparks, 12, continues to heal.

Brooks appeared in court on Tuesday following Sunday's deadly attack.
** There is a GoFundMe set up for the boy and his brother.