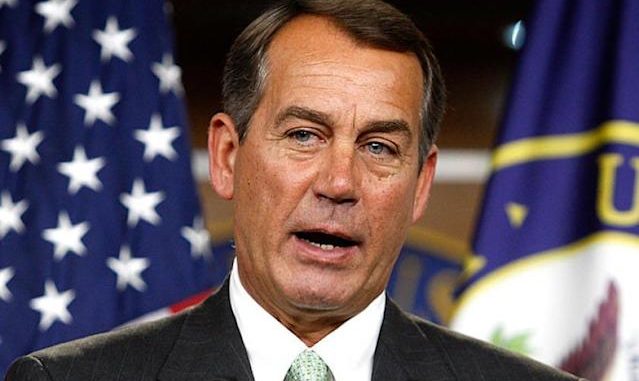 Conservative pundits like Sean Hannity and Rush Limbaugh are residents of "Looneyville."
And Donald Trump, pushing a "bullshit" lie that the election was stolen, incited the "bloody insurrection" on Jan. 6 "for nothing more than selfish reasons.
In the world according to John Boehner, detailed in his profanity-laced memoir out Tuesday, the former House Speaker is the voice of reason and sanity in a Republican party that has been taken over by "whack jobs" and "insurrectionists" and become unmoored from reality — and its core conservative principles.
Liberal critics and even some GOP allies say they wish Boehner, the son of an Ohio barkeeper who rose to become one of the most powerful figures in Washington, had been open with his views much sooner, when the "crazies" among the Tea Party insurgents first came on the scene or when former President Trump was still in the Oval Office.
Indeed, Boehner mostly held his tongue and remained out of the spotlight during the five-and-a-half years since he was pushed out of the Speaker's office, sticking to private paid speeches, corporate board meetings and manicured golf links rather than the cable news and Sunday shows circuit.
But Boehner's patience in publishing his tell-all, legacy-shaping book, "On the House," has allowed him the space and time to reflect and write about the entire arc of the Republican party during this chaotic decade: how the anti-spending, anti-Obama Tea Party movement that elevated Boehner to the Speakership in 2010 gave rise to the far-right Freedom Caucus that forced him into retirement in 2015, and ultimately morphed into the Trumpism of today that has rendered the Grand Old Party almost unrecognizable from when Boehner first arrived in Washington three decades ago.
Delaying publication until now also has made it easier for Boehner to directly take on Trump and some of the Speaker's former archenemies who eventually aligned themselves with the Trump wing. Boehner will be doing so this week, as he kicks off a media blitz to promote his book that will include appearances on "CBS Sunday Morning" and NPR.
Under Trump, Republicans lost the House, then the White House and finally the Senate.
And while the former president still remains the most popular, powerful figure in the GOP, Trump's false narrative that the 2020 election was rigged coupled with his role in the deadly Capitol insurrection has sparked a fierce backlash in corporate America, turned off some big donors, and encouraged tens of thousands of voters to flee from the GOP.
"I wish he'd been saying this stuff earlier. But given Jan. 6, the whole stolen-election lie, the fact that many in the party appear to be kind of still embracing it, I think he's an important voice to have out there," Rep. Adam Kinzinger (R-Ill.), who was part of that historic 2010 freshman class and later became one of 10 Republicans who voted to impeach Trump this year, said of Boehner.
"Given the rise of this insurrection caucus, we didn't think this was going to be a permanent thing and lead to where it did. And I think [Boehner] still thought when he was Speaker that there was a way to bring the Republican Party back — maybe without him — but that it was saveable," Kinzinger added. "Now there's an understanding that there's a real fight. And part of that fight is just being honest, telling people the truth of where it came from, what's happened, and that they're being misled. That's what this book can play a good role in doing."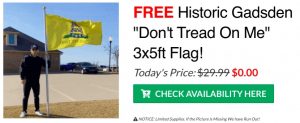 Boehner could be a bit of a bomb thrower himself. As a freshman member in the early 1990s, Boehner was young, hungry and fiscally conservative, a self-described troublemaker who never shied away from the TV cameras. As House minority leader in 2010, he rallied Republicans against ObamaCare in a memorable, fiery floor speech, exclaiming: "Have you read the bill? … Hell no, you haven't!"
But at his core, Boehner, now 71, was an institutionalist, someone who had a deep respect for the Capitol and the Congress, as well as unlikely friendships across the aisle, including with liberal firebrand Rep. Maxine Waters (D-Calif.). Any remaining goodwill Boehner might have felt toward Trump — a one-time golfing partner who would sometimes call the former Speaker for advice — was gone for good after the Jan. 6 pro-Trump riot.
Trump's "refusal to accept the result of the election not only cost Republicans the Senate but led to mob violence. … It was painful to watch," Boehner writes in his memoir, according to excerpts obtained by The New York Times.
Later, Boehner writes: "I'll admit I wasn't prepared for what came after the election — Trump refusing to accept the results and stoking the flames of conspiracy that turned into violence in the seat of our democracy, the building over which I once presided."
The insurrection, which resulted in the deaths of a Capitol Police officer and four others, was "one of the lowest points of American democracy" and "should have been a wake-up call for a return to Republican sanity."
Instead, just hours after the violent attack, nearly 150 Republicans voted to overturn Joe Biden's election victory, including Boehner's one-time lieutenants Reps. Kevin McCarthy (Calif.) and Steve Scalise (La.).
During his nearly five-year tenure as Speaker, Boehner seemed to be in a constant battle with Tea Party insurgents in his conference, some of whom later became staunch Trump supporters. They include Reps. Jim Jordan, a fellow Ohio Republican who was the Freedom Caucus's founding chairman, and Mark Meadows (R-N.C.), who led the effort to oust Boehner and would go on to become Trump's last White House chief of staff.
Boehner rarely lashed out at his Republican foes in public, knowing that it would only inflame the infighting and exacerbate the divisions, colleagues said.
"One of his favorite lines was, 'If you're out walking and nobody's following, you're just a guy out for a walk,' " Rep. David Joyce, a Boehner friend and fellow Ohio Republican, told The Hill. "Being a leader, he was trying to get 218-plus independent agents to start to come together and see the world his way, and that was hard work. He had a bunch of competing interests there. I can imagine there was a tremendous amount of frustration on his behalf.
"While he had to remain quiet while in charge, now he can explain things the way he sees fit," Joyce added. "He doesn't have to worry about anybody but himself and Debbie," his wife.
In another twist of fate, Boehner was succeeded in Congress by Rep. Warren Davidson (R-Ohio), a conservative hardliner and Trump ally who would join the very Freedom Caucus that had pushed Boehner into an early retirement.
But in an interview, Davidson said Boehner is still extremely popular in his western Ohio district — just like Trump. And he gave insights into why the merlot-sipping, chain-smoking barkeeper's son was able to make it so far in politics. Boehner called to congratulate Davidson the night he won his election in 2016, and they agreed to meet for dinner. Boehner drove an hour to Davidson's hometown of Troy and they dined in a Mexican restaurant where Boehner gave him tips on navigating the House and the district and shared his contacts.
"He's still well-liked in the district by tons of folks, just like on the Hill. Some people love him and some people were kind of happy to see him move on," Davidson said. "But I think everybody has some sort of good story about him, and he's a likeable person. And I think a lot of people whether they loved him or didn't are going to enjoy reading his book."
Davidson's Boehner story happened at the Mexican restaurant that night. He asked the Speaker if the recent press accounts were true: Did Boehner really call Ted Cruz "Lucifer in the flesh"?
"I did," Boehner replied. "Have you ever met Ted Cruz?"
Via The Hill