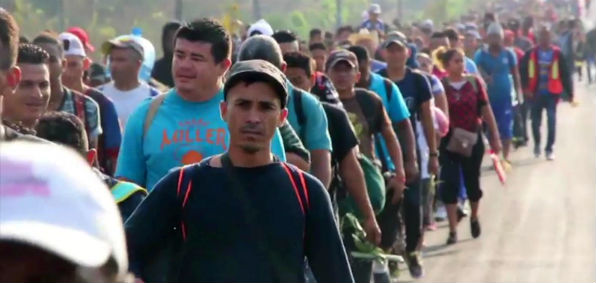 Joe Biden, when he assumed the presidency, canceled President Trump's border wall work and various immigration-mitigation agreements with Mexico. He also messaged to a multitude of third-world countries that their residents would be treated generously in the U.S.
So the surge of tens of thousands of illegal aliens demanding entry at America's southern border is – President Trump's fault.
In an interview Friday, Biden said the ongoing problems at the U.S.-Mexico border can be blamed on President Trump.
Biden said the Trump administration didn't "cooperate" and "share critical information" and that's the reason there now is a crisis. That's why there now are children being held in "cages," as the media labeled the holding facilities that were built under President Obama.
But the facts may not bear that out, according to an analysis by Chris Farrell, a former counterintelligence case officer who now is director of investigations and research for Judicial Watch.
He wrote at The Gatestone Institute that the crises on the border – the three including drug trafficking, human trafficking and national security "all belong — 100% — to President Joseph Robinette Biden Jr."
"The illegal alien surge has been promoted and advertised for since June 28, 2019, when every single one of the Democratic presidential primary candidates raised their hands and said they would support free health care to all illegal immigrants in the United States. That was the first step in a cynical political ploy to permanently replace a segment of the American electorate with 'more obedient voters from the Third World' – while masquerading as compassion and care," he explained.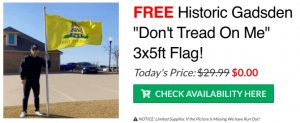 "The Biden administration's 'caged children' in the facility in Donna, Texas rightly get a lot of publicity – but those are not the conditions along the entire southern border with Mexico. The facts and circumstances should not be lumped together or conflated. Naco, Arizona is not the Rio Grande Valley of Texas," he said.
"Just west of Naco, former President Trump's 30-foot wall runs through the desert and begins to ascend through the Coronado National Memorial and into the Huachuca Mountains — until it doesn't. Work was not completed. The Biden administration has ordered the termination of all work. Construction sites and crews are, essentially, idle — at the reported cost of over $1 million dollars per day in Cochise County, Arizona alone. It is costing $1 million taxpayer dollars per day — meaning more than $100 million so far for just one site — to figure out how, exactly, to unwind the half-completed construction project, what to do with the supplies, equipment, debris, access roads, staging areas, water wells and pumps, electrical conduits and sensor assemblies – the list goes on and on," he wrote.
"Reportedly, the Biden administration even likes some of the proposed improvements — but there is no way in hell they will ever agree to building that damn 'wall.' Trump simply cannot be given that victory, no matter how practical and effective it may be. No wall. No way," he said.
And where Trump's wall was done, "the Biden administration has ordered floodgates to be left open along the San Pedro River valley in Cochise County, Arizona. There is no reason to leave the floodgates open. Border Patrol representatives will tell you very earnestly that the floodgates are essential for our maintenance of the wall and to be in compliance with our treaty obligations," Farrell said.