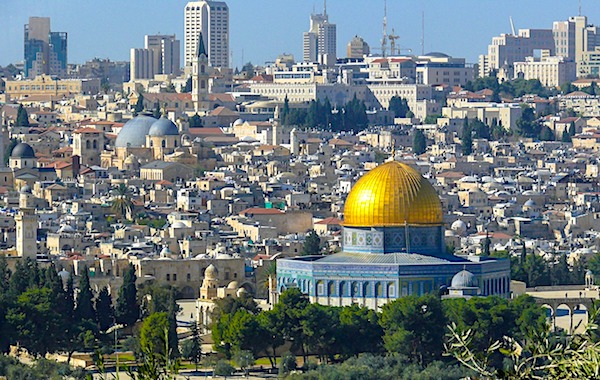 President Trump fulfilled a long-delayed U.S. law and boosted America's commitment to the Middle East's leading democracy, Israel, when he ordered the U.S. embassy moved there.
And while President Biden promised during his campaign he would not "undo" the move, a new report explains how he is undermining it – by opening a "consulate" just down the road from the embassy.
The American Center for Law and Justice explains that Biden's secretary of state, Anthony Blinken, has just announced the United States is opening "an official consulate for the Palestinian Authority … in Israel's capital."
"This underhanded, possibly illegal move directly undercuts Israel's sovereignty over Jerusalem. The PA is entirely based in the city of Ramallah. It has no presence in Jerusalem and has never been located there. It is troubling enough that Biden would re-engage with the terror-supporting PA and send it money (also likely a violation of U.S. law); but to establish a beachhead for a hostile terrorist pseudo-government in the center of a sovereign state's capital?" the ACLJ reported.
"To promote the PA while it continues publicly to pay terrorists and promote the eradication of all Israel?"
The ACLJ noted Biden's other moves "dedicated to harming Israel: empowering a nuclear Iran; rolling back the historic achievements of the Abraham Accords; and rewarding the intransigent, corrupt leadership of those who seek to wipe Israel off the map."
One of those acts was Biden's announcement of his commitment to restore American funding – hundreds of millions of dollars – to the Palestinian Authority. That was halted under Trump because of the PA's refusal to stop sending huge payments to terrorists convicted of killing innocent civilians – or their families if those terrorists die in their attacks.
"The latest move is an announcement that both political and economic rewards will flow to Israel's enemies in the aftermath of a terror war they launched against Israel. This includes hundreds of millions of American tax dollars and a direct attack on Israeli sovereignty over its capital Jerusalem," the ACLJ reported.
The organization explained consulates are branches of an embassy, and "nowhere in the world does the United States have both an embassy and consulate in the same city."
The Jerusalem consulate was closed down several years ago when Trump fulfilled the requirements of Congress in a decades-old law to have an embassy in Jerusalem.
"Now, the U.S. Embassy in Jerusalem serves all – Jewish, Christian, Muslim, and anyone else – with equal dignity and courtesy," the ACLJ said.
"There is no actual need for a 'Palestinian' consulate in Jerusalem – except as a renewed political attack on Israel's sovereignty over its capital," the ACLJ said.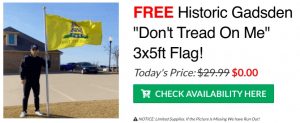 "When President Trump announced that he was going to move the U.S. Embassy, his detractors declared with great certitude that the move would result in a conflagration – a Middle East war uniting Arab and Muslim countries, massive death and destruction for Israel, and a blow against any hope of furthering peace," the ACLJ reported. "They could not have been more mistaken. By signaling with the most powerful symbol imaginable that the United States stood firmly by its allies and its commitments – that America would stand resolutely with the Jewish state, that Jews were indigenous to the land of Israel, that Jerusalem was the heart of the Jewish nation, and that Arab intransigence and terror would not be rewarded – moving our embassy became a key element in bringing historic peace between Israel and Arab nations."
Actually, Trump was able to bring off unprecedented agreements between Israel and its Arab neighbors.
The Abraham Accords are agreements brought about by the Trump administration between Israel and four of its neighbors, the United Arab Emirates, Bahrain, Sudan, Kosovo and Morocco.
Officials had indicated that several more were in the works at the time Trump left office.
After Biden took office, there developed an orchestrated missile assault on Israel that has been blamed for hundreds of deaths.
Con Coughlin, the Telegraph's Defense and Foreign Affairs editor and a distinguished senior fellow at Gatestone Institute, said the blame for that all goes to Biden.
"Full responsibility for the latest upsurge in Arab-Israeli violence goes to U.S. President Joe Biden as a result of the policies of appeasement and capitulation he has pursued in the Middle East," he concluded.
"When Mr. Biden took office in January, the Middle East was enjoying one of its rare moments of optimism, mainly due to the successful approach adopted by his predecessor, President Donald J. Trump," he said.
"In addition the Islamist supporters of ISIS were completely routed as a result of the U.S.-led military coalition's destruction of their so-called Caliphate, while Iran's ability to undermine political stability in the Middle East had been severely curbed by the Trump administration's punitive sanctions against the regime," he said.
Biden, however, fled from those successes, he said. In fact, his involvement was to give "hundreds of millions of dollars" to the Palestinians in a move that rewarded the Palestinian Authority for refusing to dialogue with Washington.
Via Wnd