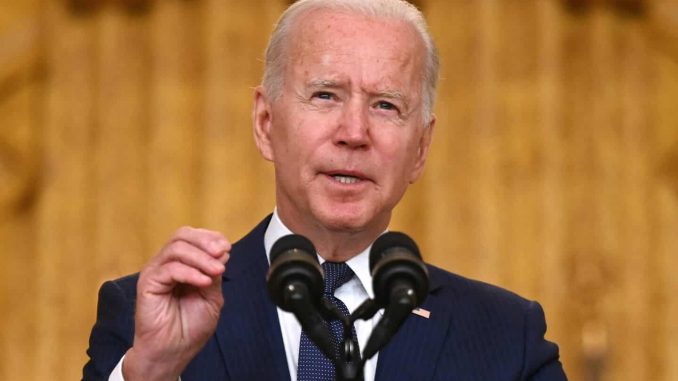 President Biden on Thursday said the U.S. would carry out its plans to withdraw its troops from Afghanistan by the end of the month in the aftermath of bombings that killed at least a dozen Americans, while vowing to carry out strikes against the group responsible for the attacks.
"We can and we must complete this mission and we will," Biden said in prepared remarks from the East Room of the White House. "And that's what I've ordered them to do. We will not be deterred by terrorists. We will not let them stop our mission. We will continue the evacuation."
Press secretary Jen Psaki, asked a short time later if that meant getting all U.S. forces out by Aug. 31 as previously planned, said "nothing has changed on that timeline." She cited ongoing terrorist threats and assessments of military leaders as reasons for sticking with the timetable.
Pentagon officials said two suicide bombers, determined to be affiliated with ISIS, were involved in the attack. One bomb went off near a gate just outside Hamid Karzai International Airport, followed by gunfire, and another bomb exploded near the Baron Hotel a short distance away.
It was the deadliest day for U.S. forces in Afghanistan in roughly a decade. At least 60 Afghan civilians also died in Thursday's bombings.
Biden said the U.S. would target facilities of ISIS-K, an affiliate of the Islamic State that operates out of South and Central Asia, "at the place we choose, in a moment of our choosing."
"We will not forgive. We will not forget. We will hunt you down and make you pay," Biden said, addressing those responsible for Thursday's bombings.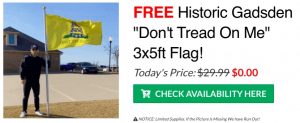 Psaki said she did not believe additional congressional authorization would be required for Biden to go after the terrorists involved in the Kabul attacks.
Biden had bluntly warned just days earlier of the increasing likelihood of a terrorist attack around the airport the longer U.S. troops remained in Afghanistan. Thousands of civilians had congregated outside the airport perimeter as many scrambled to get through checkpoints and onto evacuation flights out of the country.
Thursday's violence scrambled the White House's posture on the ongoing evacuation. Officials had in recent days sought to focus attention on rapidly escalating efforts to evacuate Americans and Afghan civilians who aided the U.S. war effort or who were considered vulnerable populations under Taliban rule.
The U.S. has evacuated more than 100,000 people from Afghanistan since the end of July. The State Department said earlier Thursday there were roughly 1,000 Americans remaining in the country, about 700 of which are taking steps to leave.
"We will complete our mission, and we will continue after our troops have withdrawn, to find means by which we can find any American who wishes to get out of Afghanistan. We will find them, and we will get them out," Biden said.
Asked by Fox News' Peter Doocy if he still stands by his decision to withdraw U.S. forces, Biden responded, "Yes, I do."
Thursday's chaos in Kabul handed more fodder to Republicans, some of whom backed former President Trump's agreement with the Taliban to withdraw from Afghanistan by May 1, but who have since blamed Biden for the messy draw down and called for troops to remain in the country.
Sens. Marsha Blackburn (R-Tenn.) and Josh Hawley (R-Mo.) called for Biden and other officials to resign over the chaos in Afghanistan, as did Rep. Tom Rice (R-S.C.), who was one of 10 Republicans to vote to impeach Trump in January.
House Minority Leader Kevin McCarthy (R-Calif.) called for Speaker Nancy Pelosi (D-Calif.) to bring Congress back in session in the coming days and vote to block the further withdrawal of U.S. troops. A Pelosi aide dismissed the idea as unproductive and potentially endangering forces still on the ground.
"This is a full-fledged humanitarian crisis, and the U.S. government personnel, already working under extreme circumstances, must secure the airport and complete the massive evacuation of Americans citizens and vulnerable Afghans desperately trying to leave the country," Sen. Bob Menendez (D-N.J.), chairman of the Senate Foreign Affairs Committee, said in a statement.
Biden seemed to add to the uncertainty during his remarks, saying he was not aware of a historical example of a war coming to an end and "everyone who wanted to be extracted from that country was able to get out."
Psaki clarified a short time later that with the Taliban taking over the country and the airport in Kabul once U.S. forces leave, it will not be possible to evacuate the potentially millions of Afghans who wish to exit the country.
Via The Hill