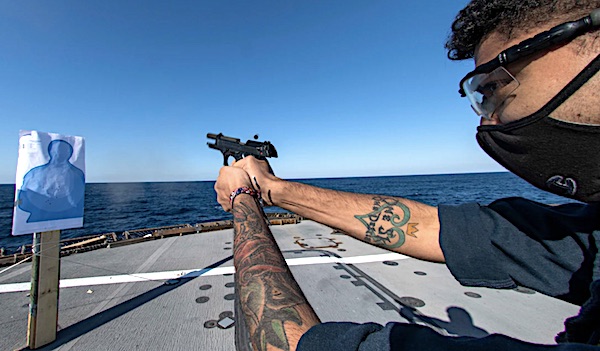 Joe Biden once revealed his expertise with firearms during a 2013 interview.
There, he said, "If you wanna protect yourself, get a double-barrel shotgun, have the shells of 12-gauge shotgun and I promise you, as I told my wife — we live in an area that's wooded and somewhat secluded — I said Jill, if there's ever a problem, just walk out on the balcony here or walk out, put that double-barrel shotgun and fire two blasts outside the house," Biden said.
The problem, of course, is that with virtually all shotguns, firing two "blasts" means the gun then would be unloaded and of no use defensively, unless one would swing it overhead like a club.
Since then, he's moved several times against the Second Amendment, proposing new restrictions on so-called "ghost guns," warning off those who would be first-time gun buyers, and more.
He's said he ultimately wants Congress to impose a long list of new gun controls.
On Monday his Department of Justice announced two moves to further Biden's demands.
The first was a proposal for laws that would allow someone to complain to a judge, who could remove that targeted person's guns.
The second is a plan to reclassify a category of weapons so that owners would have to obtain $200 permits to keep them, and have them registered.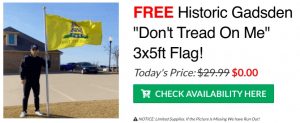 "The Justice Department is determined to take concrete steps to reduce the tragic toll of gun violence in our communities," said Attorney General Merrick B. Garland. "Today we continue to deliver on our promise to help save lives while protecting the rights of law-abiding Americans. We welcome the opportunity to work with communities in the weeks and months ahead in our shared commitment to end gun violence."
One move was to suggest wording to states for those "extreme risk protection orders" that allow courts to "bar people in crisis from accessing firearms."
"By allowing family members or law enforcement to intervene and to petition for these orders before warning signs turn into tragedy, 'extreme risk protection orders' can save lives," Garland's announcement said.
Under the suggestions issued by the DOJ, family members, household members, dating partners, employers, coworkers and more would be able to ask a court to order a person's guns confiscated, based on what they think or feel.
Those court orders could be issued without even holding a hearing or allowing the person who is being targeted to respond.
The provision explains it would "authorize a court, in qualifying emergency circumstances, to issue an immediate order based on probable cause prohibiting a person who poses a danger from possessing or acquiring firearms, and requiring that person to surrender any firearm in his or her possession or control."
There is no requirement for any crime to have been committed or threatened. And the court would be allowed to issue orders for searches and seizures.
Eventually the person would be allowed to ask for the return of their firearms.
Also suggested was a change to say that if pistols have "certain stabilizing braces" they must be classified as "short-barreled rifles."
"These requirements are important public safety measures because they regulate the transfer of these dangerous weapons and help ensure they do not end up in the wrong hands. The proposed rule would clarify when these attached accessories convert pistols into weapons covered by these heightened regulations," the DOJ said.
The Washington Examiner reported the ATF earlier tried to change the classification of some guns regarding braces, to impose stricter rules, but quickly withdrew the plan after some 70,000 people made public comments opposing the plan.
Via Wnd