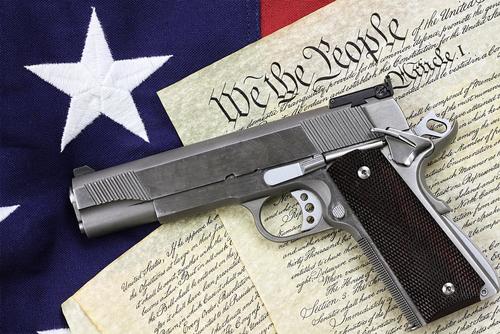 Shares in gun stocks temporarily spiked higher on Wednesday after Politico reported that President Biden is set to unveil a 'long-awaited executive action on guns,' which is expected to include background checks for owners of so-called ghost guns – which are typically homemade or makeshift firearms that lack serial numbers.
Other components of the executive action(s) are unclear – however some have speculated that Biden will announce regulations on 'concealed assault-style firearms,' as well as prohibitions on purchases for those convicted of domestic violence against their partners. There will also likely be federal guidance on home storage safety measures.
Last week over 100 House Democrats urged Biden to take action on concealed assault-style firearms.
One other announcement Biden could make on Thursday is the introduction of his nominee to be the director of the Bureau of Alcohol, Tobacco, Firearms and Explosives, who will play a key role in any executive branch action on guns. His nominee could be tough to get through a Senate split 50-50 between Republicans and Democrats. The ATF has had mostly acting directors since the position became Senate-confirmed. Todd Jones was confirmed as ATF director in 2013 after a years-long stint as acting director.

In response to criticism from gun control advocacy groups that his administration has moved too slowly on executive actions, the Biden White House has responded that legislative fixes are a priority. Biden is likely to make the same point on Thursday, in addition to expressing support for bills to expand background checks and close the so-called Charleston loophole that allows a gun to be transferred from licensed gun dealers before a completed background check. He also is likely to push for legislation to keep guns away from people believed to be a danger to themselves or others, as well as a ban of assault weapons and high capacity magazines. –Politico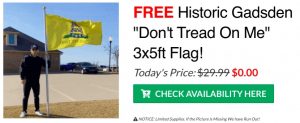 On the news, shares in Smith & Wesson and Ruger spiked before quickly erasing gains, perhaps because of the vague details contained in the report.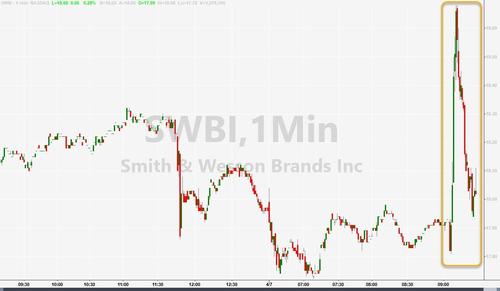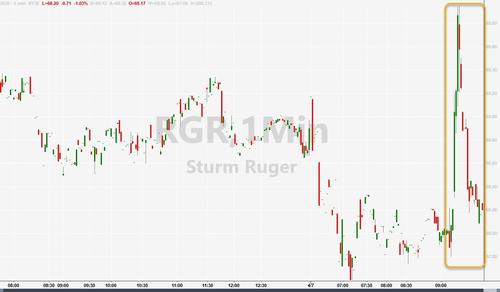 Via Zero Hedge