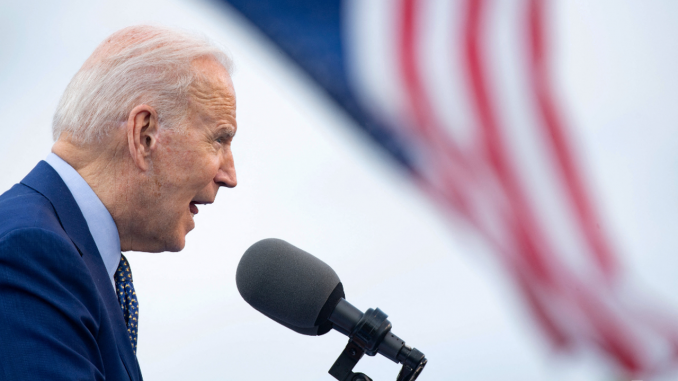 President Biden
 marked his 100th day in office on Thursday with a trip to Georgia, kicking off a publicity blitz to sell his newest legislative proposals in the state responsible for giving Democrats control of the Senate.
The president hit many of the same notes at a drive-in rally in Duluth, Ga., as he did a night earlier in his address to a joint session of Congress.
The president touted the accomplishments of his first three months in office and outlined the American Jobs Plan and American Families Plan, two proposals that call for $4 trillion in federal spending that would overhaul the nation's infrastructure, child care and family leave programs.
"It's only been 100 days, but I have to tell you, I've never been more optimistic about the future in America. America is on the move again," Biden said during a roughly 25-minute address to supporters.
Thursday was Biden's second trip to Georgia since taking office. His first was also intended to be a drive-in rally, but the plans were altered after a gunman killed eight people, most of whom were Asian women, just outside Atlanta. He stopped before the rally in Plains, Ga., to visit with former President Carter and former first lady Rosalynn Carter.
The focus on Georgia underscores its electoral importance to Democrats, as victories in Senate races there enabled Biden to follow through on much of his early agenda. Sens. Jon Ossoff (D) and Raphael Warnock (D) each won their respective runoff elections in January, giving Democrats 50 seats and the slimmest of majorities in the Senate.
As a result, Biden has seen all but one of his Cabinet nominees confirmed thus far, and his $1.9 trillion economic relief bill passed through the Senate via the budget reconciliation process, which only required a simple majority.
"Those two votes made the difference. It passed by a single vote," Biden said of the relief package. "And that means we owe special thanks to the people of Georgia. Because of you, because of your two senators, the rest of America was able to get the help they got so far."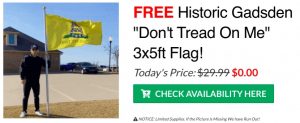 "When you elected Ossoff and Warnock, you began to change the environment," he added.
Biden is hoping to garner Republican support in the Senate for his infrastructure proposal and his families plan, but he has made clear that he will not wait indefinitely before moving ahead via reconciliation again.
"We've got a lot more to do. That's why I proposed the American jobs Plan. It's a once in a generation investment in America," Biden told the crowd, outlining his push to invest in traditional infrastructure and climate-friendly industries that would fight climate change simultaneously.
Biden also highlighted the American Families Plan, arguing for the importance of investing in "things our families care about and need the most."
Biden's proposal calls for $1 trillion in spending to expand access to preschool and community college, as well as paid family and medical leave. It would also extend $800 billion worth of tax credits for child care and health care programs.
The president, who was briefly interrupted by protesters calling for an end to detention centers, used his speech to call for the passage of other Democratic priorities, such as voting rights legislation.
Voting rights is an issue at the forefront of Georgia politics, where Gov. Brain Kemp (R) signed a bill last month changing the state's voting laws. The legislation prompted outcry from Democrats who argued it will disenfranchise Georgians of color.
Biden has likened the law to Jim Crow, but Republicans argue the president has misrepresented certain aspects of the law.
"In November and then again in January, you changed the world … but instead of celebrating that, it's being attacked," Biden said Thursday, calling for passage of voting rights protections. "More people voted for president in 2020 than anytime in American history. Ever. And they did it in the middle of a pandemic. You've seen what's happened here in Georgia with your state's laws. It's just wrong. Wrong."
The trip to Georgia was the first for Biden in what is expected to be a weeks long effort to convince the public of the need for a robust infrastructure plan. Biden will travel to Philadelphia on Friday and Virginia next week.
Vice President Harris marked her 100th day in office with a trip to a mass vaccination site in Baltimore, where she touted the administration's efforts to get shots in arms and detailed Biden's latest proposal.
"American aspiration has defined these first 100 days," Harris told volunteers at M&T Bank Stadium.
Via The Hill