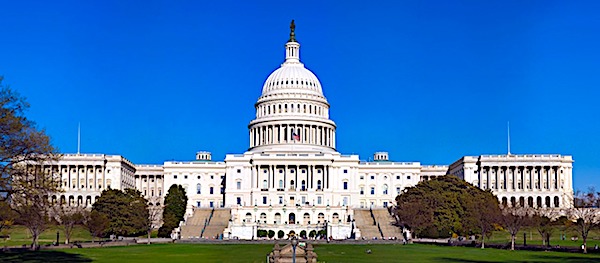 The 2022 race for New Hampshire's U.S. Senate seat is a dead heat.
A Granite State Poll found that in a hypothetical matchup between incumbent Democratic Senator Maggie Hassan and potential challenger GOP Gov. Chris Sununu.
The poll found that Sununu and Hassan are statistically tied, 49 percent to 48 percent, with just 2 percent of voters undecided in the contest.
Sununu holds a clear lead over the Democrat Senator among independent voters, 52 percent to 38 percent.
Men favor Sununu by a 22-point margin, while women back Hassan by a 19-point edge.
The Republican governor also has a whopping 47 point lead over the Democrat among those who have not attended college.
Hassan barely survived back in 2016 after she won her seat by barely more than 1,000 votes.
Another positive note for Republicans is that 48 percent of voters — including 54 percent of independents and 13 percent of Democrats — see Sununu favorably.
The poll found that Hassan's favorable rating is at 37 percent, which could also spell doom for Democrats.
Republicans are courting New Hampshire Gov. Chris Sununu to help regain control of the Senate by taking on Democratic incumbent Maggie Hassan in 2022. https://t.co/WPrgjNqrvK

— NBC News (@NBCNews) July 25, 2021
Sununu is a popular incumbent Governor (48% favorable, 25% unfavorable), which explains how he's winning over 8% of Biden voters in this poll.

But Democrats may be able to win them back by emphasizing how this race could decide the Senate majority.https://t.co/0P4koxbK2R

— Ryan Matsumoto (@ryanmatsumoto1) July 22, 2021
Democrats have only been in power for a few months, and it appears their radical agenda is already backfiring.
As Republicans aim to win back the majority in the chamber from the Democrats in 2022, the National Republican Senatorial Committee (NRSC) – the re-election arm of Senate Republicans – sees Arizona, Georgia, Nevada, and New Hampshire as potential pick-up opportunities to flip a blue seat red.
House Republicans have also laid out their path to winning back the chamber they came close to flipping in 2020.
Republicans need a net gain of 5 seats to regain the House majority in the midterms next November.
The GOP has another big advantage now: they are raking in historical amounts of money.
Republicans set a fundraising record for the third month in a row and now have $42.1 million in cash on hand with zero dollars in debt.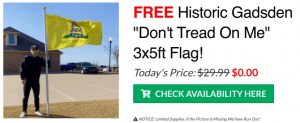 The National Republican Congressional Committee raised over $14 million in May as it builds resources toward next year's elections.
The NRCC highlights that May was its third straight record-breaking fundraising month.
But the impressive $14 million haul included a transfer of $5 million from the Republican National Committee.
And the NRCC says it ended May with more than $42.1 million cash on hand – more than double the amount it had in its coffers at this point in the last election cycle – and zero debt.
"Americans are ready to do whatever is necessary to stop Nancy Pelosi and House Democrats' socialist agenda. May's record-breaking fundraising numbers are just the latest indication that House Republicans are primed to retake the majority," NRCC Chairman Rep. Tom Emmer of Minnesota said.
For comparison, the Democratic Congressional Campaign Committee reported having $32 million cash on hand with no debt at the beginning of May.
House Republicans have history on their side as they aim to regain the chamber.
The party that controls the White House, which is currently the Democrats, on average loses roughly 25 House seats in the midterm elections.
And the once-in-a-decade redistricting process – pegged to the 2020 census – is expected to generally favor Republicans over Democrats.
Donald Trump recently said it would be an "interesting" idea for him to run for a Florida seat in the U.S. House of Representatives in 2022.